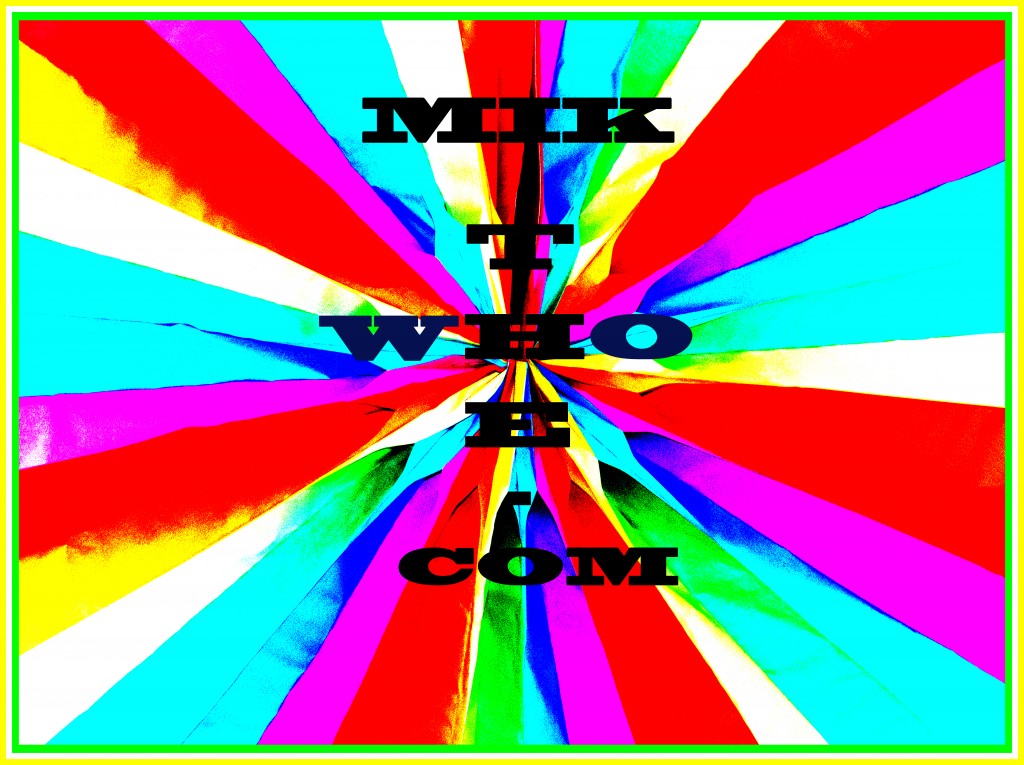 In these profoundly troubled times songs open the doors of empathy, comfort the heart and help us get on with our lives.
Horslips – The Unfortunate Cup Of Tea (1975)
Irish Traditional Rock Local Heroes instrumental Cup Of Tea reel album title track from 1975 which sounds like a session beings unfortunately interrupted by the familiar indifferent Publican at closing time.
Fats Domino – Blueberry Hill (1956)
I get my thrill in life every time I hear this gem originally a Gene Autry cowboy film tune in the 40's thrown in reluctantly at the end of a recording session by New Orlean's favourite smiling groover Fats Domino in LA. Energetic party music that makes you happy with complexity in its simplicity full of bounce and playful New Orleans Rhythm N Blues. The second best thing to do with your lips is to smile.
Peter & Gordon – Woman (1966)
Paul McCartney wrote this under the name Bernard Webb to test if he could write a hit anonymously back in 1965 for his then girlfriend Jane Asher's brother Peter who took it up with the charts with his highly successful Peter & Gordon pop duo. Peter later went on to manage and produce Linda Ronstadt & James Taylor. Great things are done by people who think great thoughts and then go out and make their dreams come true.
Steely Dan – Turn That Heartbeat Over Again (1972)
My favorite link between jazz and rock Steely Dan made it all look so easy with an ear catching musical vocabulary applied so well by Donald Fagen & Walter Becker. Music has to be the original environmentally friend human habit recycling yesterday's musical ideas and inspirations for a felicity of expression today. I feel the song lyrically is a grey unstated plea to St Michael for another chance to relive a life full of bad mistakes and choices but then that is just my imagination.
The Imperials – No Shortage (1975)
The song came into my life after hearing Terry Blackwood & The Imperials perform it with the TCB Band at a wonderful Elvis celebration gig in the NCH Dublin. Elvis loved gospel music and The Imperials added that spiritual high to his gigs in the late 60's early 70's
Clifford T Ward – Still Not Free (1984)
A reclusive artist gone to the great beyond fondly remembered who created strong melodies and well-crafted fluid lyrics that penetrate deeply and passionately song with a beautiful tenor voice that creates an atmosphere that has always left me feeling euphoric. A teacher whose poetic music ages well like an old English treasure horde. The most cut throat and risky trade of them all is the music business very often a destructive force for a gentle artist and I think Clifford was of the view that the best armour was to keep out of range.
Johnny 'Big Moose' Walker – Would You Baby (1978)
The essential conditions of everything you do must be choice love and passion.
When Johnny Walker was hanging out in Greenville Mississippi as a young man his long mop of hair earned him the nickname Big Moose. He played piano and bass with all the greats Muddy, Elmore, John Lee, Otis Rush, Howlin Wolf, Ike and countless more from the mid 40's to the mid 90's. This track on Alligators late 70's LP Living Chicago Blues captures good raw Chicago Blues loose enough to draw the audience into the groove but tight enough so that the street beat doesn't fall to pieces with the pure tone of Louis Myers guitar and the rhythmic instincts of Bob Strogers bass lines and Chris Moss drums adding distinctive spice to the foundations.
Diana Ross & The Supremes – Someday We'll Be Together (1969)
This was the final Supremes song and the start of Diana Ross's solo career with Johnny Bristol who wrote the song adding some ad libs to encourage Diana's vocal performance which were kept in the master. None of the other Supremes Mary Wilson or Cindy Birdsong were involved in the recording but the amazing voice of Merry "Gimme Shelter" Clayton is audible in the mix.
You have no friends you have no enemies you have only teachers.
Loudhailer Electric Company – Gypsy Racer (2016) www.loudhailer.net
Connected with this friendly Hull based band I heard on Tom Robinson's BBC 6 radio show recently who have brightened up my life with their warm psychedelic creativity. A honeyed but potent sound marinated in juicy rhythms and a guitar sound shinning into the stratosphere like a spirit in the sky.
Luther Allison – Walking Papers (1995)
Seen Luther play in the then Mean Fiddler on Wexford St a short time before he left us for the great beyond in the mid 90's. An amazing exciting live blues guitar player and entertainer who refined his craft in the stage shadows of Howling Wolf, Freddie King, James Cotton,Motown Bands, decades of live music circuits and festivals, crowds walking and lengthy well executed climactic solos that were mesmerising.You never know what is enough unless you know what is more than enough
T Rex – Hot Love ( 1971)
When the cuddly Marc Bolan & T Rex performed this on Top Of The Pops wearing glitter make up and multi coloured satin outfits it triggered the start of Glam Rock for me. A folksy elf infatuated with Hendrix riffs on a bluesy rhythm with ex Turtles and Mothers Of Invention vocalists Flo & Eddie on harmonies. Like all fads it was fickle and faded out and not all knew when it was time to go. Treasure the love that you receive above all it will survive long after your gold and good health have vanished.
Bob Dylan – Ramona (1964)
An enduring genius,a unique master who blends the roots of American music with the wisdom of ancient and spiritual literature who has followed his talent with uncompromising courage to bring us to places beyond our imagination or any artistic horizon in my lifetime. To me Bob Dylan is like Joyce, his songs have become scriptures, a daunting, love hate,inspiring mythical genius who makes people comb through every lyric for hidden meaning and his dust bin at times to solve the mysteries of the world. My most amusing memory is of a long haired denim clad student sitting crossed legged in the middle of hallucinogenic smoky, patchouli scented Pembroke Inn one Saturday night in the early 70's reading aloud from a Bob Dylan songbook.
Rickie Lee Jones – Juke Box Fury (1984)
A magical Irish descended gypsy hearted rocker rooted in the crystal pure up-tempo jazz funk side of life whose smart lyrics and timeless tunes find beauty in the sadness of life. Nothing is a waste of time if you use the experience wisely.
Ed Sheeran – Thinking Out Loud (2014)
An idea can turn to dust or magic depending on the talent that rubs up against it.Ed Sheeran has studied the diverse genres that move the generations and solved the commercial nature of his talent with a contemporary yet traditional style proficient and sophisticated beholden to no single musical influence with catchy soulful impactful vocals rubbing up comfortably against some jazzy rhythm n blues guitar beats. Ed's songs avoid cliches opting to follow a more difficult route of his own creation full of tuneful authority backed up by the kind of teamwork that ensures if opportunity doesn't knock build a door especially if you have influential friends like Elton John in charge of your management company.
James Last Orchestra – The Seduction (Love Theme)(1980)
A chart hit from the Gigolo Soundtrack James Last pulled together a pool of top session players in Los Angeles and New York like David Sanborn on Sax which resulted in amazing evocative and romantic versions of Giorgio Moroder's The Seduction. I have also found James Last's LP's in every charity shop in Dublin mostly in unplayable condition. I guess his audience were inclined to be very generous and compassionate in nature.
Barbara George – I Know (You Don't Love Me No More )(1961)
New Orleans gospel singer Barbara George took this much covered gem to the top of the charts with lyrics inspired by her husband who she had married at 16.Covered by Fats Domino, Ike and Tina Turner, Cher and Bonnie Raitt, I Know also became a staple for 1960s British performers including the Merseybeats, Billy J Kramer and the Dakotas, and Beryl Marsden. Good friend and Blues Collector kindly Eddie Soye guided me towards her album many years ago and despite the hardship she encountered in her music career before leaving us for the great beyond in 2006 her voice soothes the soul. The mind rules the body, when the body is strong and willing the mind has an open channel through which to operate.
Karl Blau – To Love Somebody (2016)
Downloaded his album and bought a ticket for his gig in Whelan's after hearing Karl's interpretation of one of my favourite Bee Gee tunes on Carol Moran's superb Weekend on One 6am – 8am show on RTE I. Unfortunately missed the gig due to family illness but I was there in supportive spirit. Love the Bee Gee's as did Otis Redding who went to see them and asked Maurice to write a song for him and this was it but Otis tragically died in a plane crash before getting a chance to record it.
Willie Blake – Classical Gas (2014)
When I am in search of a peaceful and relaxing lifestyle I tend to surfing my internet radio for some new age vibes which is where I found this funky chilled out version started to roll around my ear drums like silk. Like water which can clearly mirror the sky and the trees only so long as its surface is undisturbed, the mind can only reflect the true image of the self when it is tranquil.
Elvis Presley – Too Much (1956)
Elvis was a larger than life phenomenon to me growing up he represented everything I loved about good looks, fashion, cool dudes and his choice of musicians was impeccable as demonstrated on this outstanding Scotty Moore guitar rhythm and lead track. Recorded in G# during a weekend session in Nashville it enters with a bang and builds from there with exciting classic rockabilly n country chromatic passages contained right through the 12 bar sequence. Try it with a capo on the first fret in G or tune down a half step with a thumb pick and finger technique. FB friend Mark Braider tells me Scotty lost his way on the solo but Elvis said he liked it the way it was when asked to re record it another take. Art meets serendipity.
Todd Snider – Alright Guy (1994) www.toddsnider.net
I love clever humorous lyrics and Todd first album Songs For The Daily Planet back in '94 was baked in appeal. With sleeve notes like "Music has always changed my life. Poverty changed it back again" and his variation on The Who lyric "Did you know that there are people who put us down for no other reason than the simple fact that we get around". I have always enjoyed having Todd's music in my life.
A person without a sense of humour is like a wagon without springs jolted by every pebble in the road.
Joe Walsh – I'll Tell The World About You (1972)
One of my favourite guitarists Joe refined the power trio format with The James Gang and his work with The Eagles is a yardstick by which mainstream rock guitar is measured. Eccentric sense of humour he ran for President promising free gasoline to everyone and is prone to wearing madcap stage gear. Infectious vocalist like Nils Lofgren this song from his first solo album Barnstorm is a good example of his guitar orchestration and vocal harmony style.
Patty Larkin – The Letter (1990)
I am always charmed by artists who take well loved songs that are part of the soundscape of your life and replant, imbue and reinterpret in their own diverse style. Sometimes when you dust off something old you come up with a gem like this stripped back acoustic version of The Letter from Patty Larkin's Live in the Square album recorded live at Sanders Theatre, Cambridge Massachusetts.
Robert Cray – Grinder (1983)
One of the great guitarists of my generation with an instantly identifiable 5 time Grammy winning sound and style. He is a dedicated hard working musician an experimenter always willing to take chances which doesn't always fly with the blues puritans but when he gets it right it's magical,incendiary, soulful and humourous.
Bert Jansch – Anji (1965)
Seen Bert live at Eric Clapton's Crossroad Festival in 2010 in Chicago an acoustic finger twister whose complex finger style technique and open tunings influenced the way acoustic guitar styles developed in the late 60's and 70's. Jimmy Page,Nick Drake, John Martyn,Neil Young and Paul Simon all emulated Bert's folky baroque style in their acoustic songs. Anji was Bert's cohort Davy Graham song which became a rite of passage for acoustic finger-style guitarists. Try it with a feeling rather than accuracy with a capo on the 4th fret in Am with a steady descending bass line that encourages you to use your thumb for the F note on the 6th string. I'm told both Davy and Bert seldom played this the same way twice.
Charlie Christian – Flying Home (1942)
For a lot of electric guitar fans it all started back in the forties with Charlie Christian whose riffs and solos jumping out of Benny Goodman, Lionel Hampton tunes lifted and inspired the likes of Chuck Berry in years to come to grab the baton and turn it into the Olympic torch we call rock and roll.
Marvin Gaye – Too Busy Thinking Bout My Baby (1969)
Blessed with a supercharged wide spectrum voice Marvin created music that provokes a distinctive yearning admiration and pleasure in the listener. Started off as a session singer on Chuck Berry classics like Almost Grown and going on to define the sound of Motown .Some artists make music for the sunny side of the street full of fresh blood and sensations of freedom despite the fact that their personal journey through life is filled with pain and despair, cuts and bruises. Anything worthwhile means the greater the happiness the greater could be the sadness, the more exciting the success the more devastating the failure.One good thing about music when it hits you you feel no pain.
Kate O Callaghan – My Dear (2013) www.kateocallaghan.com
No dream is to high for those with their eyes in the sky and when you witness that wholehearted presence on stage as I did a few months back in Paul Lee's DC Music Club of an artist totally committed to their craft full of freshness and vitality it allows for a very organic connection between artist and audience.
Otis Clay – I Can Take You To Heaven Tonight (1991)
Otis Clay was a rich soul blues gospel rooted singer who brought his uplifting charisma to stellar recordings in the 60's and 70's including Trying To Live My Life Without You which Bob Seger climbed the charts with in the early 80's,also working with the magic of Willie Mitchell, Johnny Rawls and Dave Specter prior to ascending to the great beyond in 2016. Eddie Soye first gave me a heads up to Otis on a mix tape he gave me and I picked up a Bullseye Blues album in the early 90's called I'll Treat You Right which connected me with I Can Take You To Heaven Tonight which has that beauty and powerful blast of emotion that a good song provides.
Gene Jug Ammons – Groove Blues (1958)feat (John Coltrane)
I've always been a bit like a horse looking over fence when it comes to jazz.
Music friend of mine Oded puts up a picture of his AM and PM vinyl listing each day and I tend to You Tube his choices on the bus home which led me to this Jazz tune from an inspiring and influential Jug collaborating here with John Coltrane whose creativity and potential was stifled by two periods in jail (10 years) on drugs charges in his prime. Destiny is not a matter of chances it is a matter of choices.
Pete Townshend – Oh Parvardigar (1972)
Pete became a disciple of Indian Spiritual teacher Meher Baba in the late 60's disillusioned with the world of drugs that surrounded him and his creative process. Parvardigar (Master's Prayer) is Meher Baba's universal prayer which Pete put to music using an open tuning CGCGCD on his acoustic in the style of Bert Jansch melodic finger style stillness. His teachings prescribed no rules just a simple don't worry be happy philosophy in the search to be incredibly alive, enlightened and naturally high where spiritual intuition will keep your feet on the ground and guide your rhythm forward each day.
Freddie King – Dust My Broom (Acoustic)(1961)
One of the 3 Kings of Blues Guitar Playing Freddie alongside Albert and BB created their own individual signature styles of playing that has influenced every guitar player since. Texas born Freddie was the master of the electric Texas Chicago Blues shuffle/instrumental like Hideaway a litmus test for aspiring blues guitar players and The Stumble using a thumb pick and metal index finger pick for that sharp attack. Even on an acoustic his ingenious gift for hook laden riffs and melodies alongside his visceral emotional vocals jump out of the speakers. Sadly 20 years of relentless touring playing 300 gigs a year the 6 foot giant rocket fueled party loving performer left us at 42 with an incomparable legacy that continues to inspire new generations.
The Archies – Sugar Sugar (1969) (Andy Kim)
In late 1969 the charts on both sides of the Atlantic was occupied by this catchy TV Cartoon Series The Archies song. Building on the success of The Monkee's formula this was another perfect 3 minute pop song that floated around the ear drums like candy it was the perfection of simplicity by a group of Don Kirshners (The Man With The Golden Ear) Brill Building session musicians like Andy Kim who charted again in the mid 70's with Rock Me Gently and Ron The Cufflinks Dante whose big hit was Tracy as well as producing Barry Manilow's LP.Ideas are great arrows but there has to be a bow.
Richard Thompson – Legal Matter (2003)
Who cover driven by the typical swinging good spirited force that is Richard Thompson. The perfect match because in my view both Richard Thompson and Pete Townshend play the acoustic guitar with the potency of a fighting bull.
Santana – Dance Sister Dance (1976)
From my repeated viewings of the Woodstock movie to standing in a muddy field in Slane Carlos Santana has always mapped out his own corner in the playground. Remarkable fretboard talents leading and creating an irresistible stage and studio synergy this opening track from the Amigo LP is a good example of the layers of smoking latinesque guitar and polish in Santana's music which effortlessly lets your heart soar as high as it will.
Pleasure is very seldom found where it is sought our brightest blazes of gladness are commonly kindled by unexpected sparks
Live With Enthusiasm