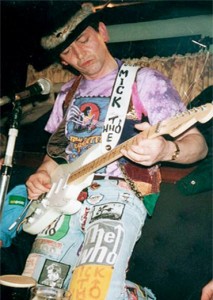 Welcome to the official website of Mik The Who. A Dublin music fan, singer, songwriter, guitar enthusiast and DJ, presenter and producer  of the ever popular Saturday Afternoon Classic Rock Show on Dublin City FM for many years. Mik The Who, nicknamed as such, due to his Who patches and badges adorning his patchouli perfumed denim clad fan traveling threads.
Who fans are especially famous for their  devotion, dedication, and support for the proud heritage of The Who for the past 50 years.
Although The Who, Stones, Beatles, Johnny Winter,Allman Brothers Band, Jimmy Reed,Free, Bob Dylan,Eric Clapton along with local heroes Rory Gallagher, Tir na nOg and Thin Lizzy opened the door for Mik's love of the guitar and rock music, he has a passionate interest and love for all genres of music, musicians and performance artists who help provide the daily soundtrack to his life from his earliest memories growing up in Dublin to the present day.
Over the years Mik has brought his personal collection of his favourite music to the airwaves, heard recently on 103.2 Dublin City FM on Saturday Afternoon's in Dublin's Fair City  which built up a dedicated following of listeners both home and abroad. Mik's fondness for positive  words of wisdom and thoughts were a trademark woven into the presentation to complement and help him articulate his joy and passion for the inexpressible quintessence and importance of music in our day to day lives.Mik is currently taking a sabbatical to rest from the local airwaves due to his Dad's passing in early 2014 and the need to spend time with family.
For the time being the soundtrack to his life is posted here along with an archive of shows from back in the day  for access 24/7, providing an outlet and connection to the music and people he connects with on his travels and through happy coincidences, meeting and sharing conversations with like minded seekers of musical and creative nourishment.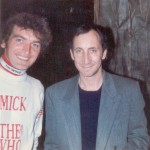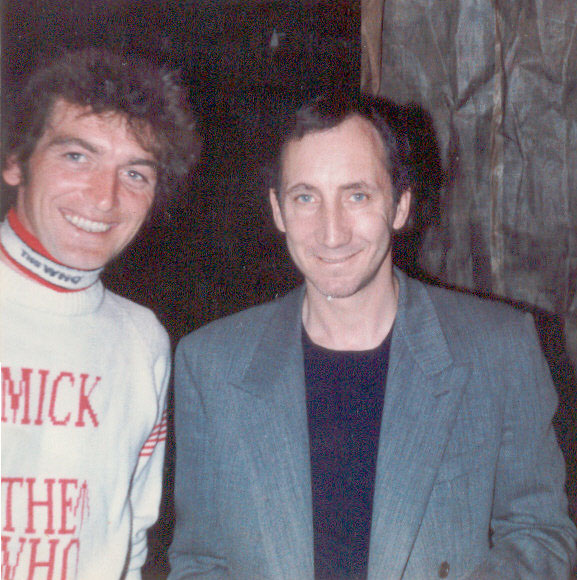 Mik  has a passion for all things music related from updating his personal music collection, supporting live music events at home and abroad, expanding his awareness and understanding when possible by meeting and greeting musicians, buying new music, artist paraphanalia always eagerly supporting his heroes politely and respectfully  acknowledging the immeasurably company  and comfort their talent and music brings to the spirit and balance of life.
He loves his music collection, his guitars, creating playlists, everything and everyone connected with the pure creation of musical expression the medium of an instrument or a vocal chord. Mik is a music fan of many sides searching for that perfect chord, performance space, that spine-chilling experience, that musigasm, that is the best natural high on the planet. His private obsession is to play his guitars interpreting a piece of inspirational music,  trying like an unrequited love to bridge the gap between the sound in his head and the sound on the fretboard, with his voice connected to a vibe interpreting that perfect contentment in life.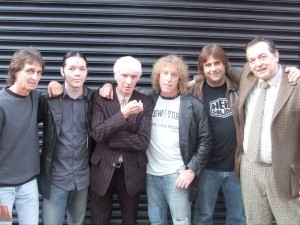 He has strong beliefs that the creativity in an artist that touches the lives of others comes from a healthy place and has openly spent his life respecting and paying homage to the talented people he has met so far over the years. This journey has taken him from his interest in rock and pop guitar music into an ever expanding musical journey, that embraces rock, blues, folk, country, jazz, cajun, bluegrass,traditional, world and classical music. Allowing him to constantly discover that God's of words and sound, have walked among us and hoping he will have at least 900 years on the planet to soak it all up.
He believes you can do what you want and everything you want but just not at the same time, so each new year unfolds new delights in terms of music, inspirational artists and concerts that add fuel to his appetite for a healthy diet of musical enjoyment.